WordPress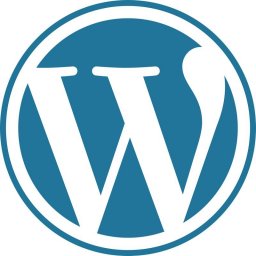 Suitable For:
Blog
Corporate Website
Landing Page
E-Commerce
WordPress Review
WordPress is an open-source CMS and website creation tool written in PHP. WordPress is used by many famous celebrities, Fortune 500 companies and top blogs. WordPress is one of the most flexible and simple website creation softwares that is suitable for beginners.
Wordpress started out as a blogging tool and today it is one of the largest CMS available on the market: 30% of all websites run on WordPress while up to 60% of all the global CMS's are WordPress.
Pros and Cons Of Wordpress CMS
When choosing a CMS for your website, WordPress most definitely deserves consideration. We are going to sum up the major pros and cons of WordPress CMS to enable you choose the best CMS based on your niche and functionality needs.
WordPress Benefits
The obvious advantages of using WordPress for your website include:
User-friendly. As WordPress was used as a blogging tool, users with limited website management knowledge can organize the website and content.
Search Optimization. WordPress follows the best SEO practices while numerous plugins help you ensure that your website is optimized in line with the best SEO practices.
Plugins. There is a vast variety of plugins available for WordPress which means that if your websites requires specific enhancements or functionality there are pretty good chances that there will be a plugin for that. However be vigilant when choosing the plugin, some of them can hurt your website's performance and security.
Responsive. Most modern WP themes are responsive and perform great on any screen size.
Open Source. As WordPress is an open-source software, you will be able to save a lot of time and money on development costs as it gives you an opportunity to implement existing code which is openly shared online.
Disadvantages of WordPress
Despite being the most popular CMS to date, WordPress has its share of downfalls. It is always useful to keep in mind the disadvantages of WordPress to make the most informed and appropriate decision for your prospective website. With WordPress being so popular, many website owners overlook its flaws, that create problems and limitations down the road.
Speed. Wordpress can definitely sound like a great option for those who lack coding skills but want their website to boast great functionality at the same time. However there is another side of the coin: any advanced solutions are solved by additional plugins while the themes carry a lot of unnecessary code, which were written by different developers. Eventually these plugins bloat the code, making website slow, vulnerable, impacting the user-experience. Unless you have some prior coding experience, you won't be able to solve these on your own.
Security. Open-source platform can attract spammers, hackers and other malicious activity. So make sure to implement highly reliable WordPress security plugins.
Customizing. Customizing WordPress can prove difficult without the complicated technical code knowledge. For example intensifying graphics, creating custom taxonomies, post types can be easier with other CMS platforms. That means that if you aren't a WordPress expert it might be difficult for you to deliver the right functionality, graphics and features without sacrificing on speed, security and quality.
Should I Use WordPress?
WordPress is a great quality CMS platform and is a perfect option for websites out there. However be prepared to invest into professional coders if you require more advanced functionality or need to improve website's security and performance.