Rutgers Coding Bootcamp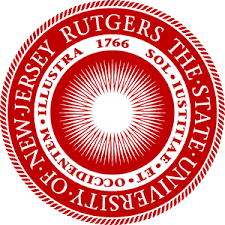 Planning to get enrolled in the Rutgers Coding Bootcamp to enhance your skills, but not sure enough?
Well, this honest review of Rutgers Coding Bootcamp would help you out. Let's have a look and know if this Bootcamp is worth it or not.
Knowing Rutgers Coding Bootcamp
Talking factually, Rutgers is the New Jersey state university and came into existence in 1766. You might be surprised to know that it is the eight oldest education institution in the US, and this perhaps speaks tons about its credibility.
As per the figures available on their website, Rutgers is a home to more than 66,000 students, and consist of 22,000 faculties and staff members which work together to serve the students in New Jersey and various other locations around the world.
Rutgers Coding Bootcamp Courses
Engaged somewhere and worried that you would not be able to join the full-time course at Rutgers? Well, Rutgers Coding Bootcamp offers both full-time and part-time courses and you can choose between them as per your availability and preferences.
The courses offered at Rutgers Coding Bootcamp are all about coding and programming, and some of them include:
Front-end and HTML web design
Node.js coding
JavaScript coding
Full stack development
And many others
As a matter of fact, you can opt for 1 week full-time or 24-week part-time courses in Jersey City which will cover all the basics up to advanced level web development. Apart from it, you may also apply for 24-week part-time in Data Science courses which are available at Rutgers Bootcamp located in Somerset. These Bootcamp courses are featured with expert instructors and TAs to provide the students with a dynamic learning experience.
Rutgers Coding Bootcamp Cost
Needless to say, in addition to courses offered at the Bootcamp, it is essential that you have a look at the cost to determine if it is the right fit.
Rutgers Bootcamp offers mainly two courses that are available both as full-time and part-time courses.
Full-Stack Web Development
The full-time course will continue up to 3 months or 12 weeks while the part-time will take up to 6 months or 24 weeks to get over.
In this program, students will learn various concepts of web development along with technologies and languages like HTML5, JavaScript, Jquery, MySQL, MongoDB, and the likes. This program costs around $10,000 excluding any benefits and scholarships.
On the other hand, you can also enroll yourself in a 24-week part-time course on Data Science. This program costs $10,000 and focuses more on the technical skills which are required to analyze and solve practical data problems.
Students after completing this course will master over the knowledge of various technologies such as Python, SQL Databases, Tableau, and others.
Benefits of Rutgers Coding Bootcamp
Rutgers Coding Bootcamp is beneficial for students who are looking to enhance their coding and programming knowledge.
In addition to boosting your skillset, the Coding Bootcamp also offers a range of career services like helping you build your resume, offering social media profile guidance and the likes.
Further, students are even allowed to participate in various high-impact career events, mock interviews, and workshops that ultimately helps in brushing the skills.
Additionally, students also receive one-on-one career coaching and recruiting counseling. Further, the Bootcamp provides a certificate from Rutgers University Department of Continuing Studies on successful completion of the respective courses.
This certificate holds a lot of value and demonstrates your knowledge of Web Development and Data Science.
Disadvantages of Rutgers Coding Bootcamp
Fortunately, there are no associated drawbacks so far!
The school offers both 12-week full-time and 24-week part-time courses. 24-week part-time courses are for those who want to continue their jobs for financial support as well want to shift their career towards web or data science development.
On the other hand, students who want to change their career quickly can opt for a full-time immersive program. But the actual problem lies in the fact that this immersive program is very fast paced and rigorous and sometimes becomes difficult for new students to cope up with it.
Rutgers Coding Bootcamp Application
Applying for Rutgers Bootcamp programs is very simple. The two courses offered by Rutgers Bootcamp are Full-Stack Web Development and Data Science.
To enroll in any of the mentioned programs, you just have to fill a simple online form right on their website. After that, Rutgers admission team will get in touch with you to schedule a meeting to discuss more the program and admission process.
Candidates who don't have prior experience of Web Development or Data Science are provided with a complete pre-course tutorial to ease the application process.
Rutgers Coding Bootcamp Review
Rutgers University is one of the leading national research university and a reputed public institution for pursuing higher degree education. The Bootcamp courses offered by this state university are well-designed according to the high and growing demands of modern web development and Data Science engineering skills.
Rutgers coding Bootcamp has a strong team of expert instructors to guide every candidate through the 12-week or 24-week learning program. Whether it's a Web Development or a Data Science course, students are mentored through an immersive learning experience. This not only helps the students to learn the fundamentals but also provides them with the ability to master in solving real-world problems.
So, as a graduate student or a professional, if you want to switch careers and move into Full-stack web or Data Science Development, gain new skills and understanding, then joining Rutgers full-time or part-time courses will surely help you to achieve your target and fulfil your dreams of becoming a successful data scientist.
Focus:
Python
HTML5
CSS3
jQuery
Bootstrap
Javascript
React.js
SQL