TYPO3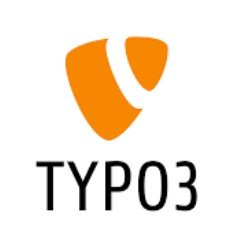 Suitable For:
Blog
Corporate Website
Landing Page
Portal
Typo3 is a PHP-based entrepreneurial-class content management system. It runs on several servers and operating systems, including Microsoft Windows, macOS, Linux, and FreeBSD. You can use it to manage and develop websites of all sizes.
Advantages and Disadvantages of Typo3
Find out the pros and cons of using this content management system, then you can decide if you want to use Typo3 for your website.
Advantages of Typo3
Modularity. This powerful and modular CMS allows a high degree of customization. Whether you're looking to make a script for a company page or a base for a news website, Typo3 can fit your needs.
Extensions. Typo3 lets you extend its functionality through extensions. You have thousands of extensions to choose from that can all be installed quickly. That also means you don't have to write program code.
Administrative privileges. Unlike most CMS, Typo3 allows you to have more than one administrator. You can assign different administrative privileges to users or content managers, who can help keep the platform in shipshape.
Support. On the Typo3 homepage, you will find all the information you need to develop and manage the website of your dreams.
Disadvantages of Typo3
Installation and modification. It's not easy to set up, unlike most popular CMS. If you are new to programming, you might have to spend some time to learn the ins and outs of Typo3. For more advanced users, it shouldn't be a problem.
Server efficiency. Modularity, one of the perks of using Typo3, often has a great demand on server parameters. But if the website isn't too large or complex, it won't be much of a concern.
Requires technical expertise. Typo3 is a simple CMS. However, if you want to use it, it's best if you have a background in programming as it allows you to make the most out of this platform.
Should I Use Typo3?
Do you have programming skills? If you want to use Typo3, you should. It's not the best choice for beginners. After all, Typo3 is also a comprehensive application. If you want to use Typo3's features and functionalities to your advantage, you need to have prior knowledge of programming, or you must be willing to learn.