Serendipity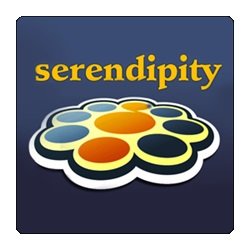 Serendipity is a PHP-powered blog and web-based content management system. It uses MySQL, PostgreSQL, and SQLite database backends. Its default package comes with basic tools and applications for casual bloggers. But you can always opt to expand the framework, enabling it to power professional applications.
What is Serendipity?
Serendipity is a free weblog application that lets users manage and maintain multiple blogs, online diaries, or homepages. This platform has a robust editing interface that allows you to customize your platform to your heart's content.
It features a sophisticated plugin architecture that makes it easier for users to modify the appearance and the features of the blog. You can choose from a wide array of plugins and themes to create good-looking websites, and you can accomplish that in a few clicks. Since it is primarily for managing blog content, it provides an anti-spam feature, allowing you to optimize your online platform for the search engines. The platform also supports multiple languages—English, German, Danish, and French to name a few. This lets you reach more audiences around the globe.
Serendipity's CMS interface is simple and navigable. That means even users without knowledge of programming languages will be able to control their platform conveniently and effortlessly with Serendipity.
Should I Use Serendipity?
Serendipity is a powerful content management system designed for bloggers. Even casual users can enjoy using this platform. If you don't have the time or knowledge to program your own blog, Serendipity can be a reliable tool for your endeavors. Its default package comes with essential features for designing and managing blogs. But if you ever need to extend its functionality, you can always use the available plugins. It has over 120 plugins that you can install with a single click. If you run a blog, Serendipity should be able to provide you with the tools you need.