Pluck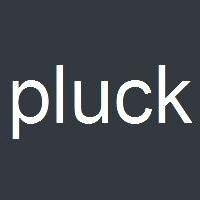 Pluck is a simple content management system built on a PHP framework. It lets you build dynamic websites effortlessly with its easy-to-use interface. Even without prior knowledge of programming languages, you should be able to make good use of its features and create a good-looking website.
What is Pluck?
This content management system has an easy-to-use interface that allows you to build and manage your own website effortlessly. Pluck is a flat-file CMS, which means it stores all the pages you create on your website. This makes the entire platform more portable.
Despite having simple features and an easy-to-use interface, Pluck is quite a powerful theming system. It enables you to integrate HTML layouts with the CMS in no time. It also has a flexible module system that allows you to adapt your own functionality without any problem.
Here are some of the tasks you can carry out using Pluck
Building your own website
Creating an infinite number of pages
Making a blog
Developing an online exhibit where you can showcase photos to viewers
As it is an open source CMS, Pluck considers the community's input in terms of the platform's development. It welcomes contributions from other developers, which has enabled it to grow even more in recent years.
Should I Use Pluck?
Pluck was specifically designed to empower users without knowledge of programming language to dabble in content management tasks. Even without the technical skills, you can develop and edit your platform effectively. You don't need to spend a lot of time trying to learn the ropes. You also don't need to hire an IT expert to develop and maintain the platform.
If you want an impressive CMS interface that's also easy to use, consider Pluck. With it, you can avoid hand coding and still be able to control and manage the content of your platform.