Phire CMS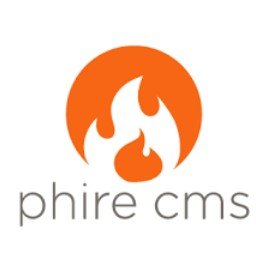 Suitable For:
Corporate Website
Landing Page
Portal
Phire CMS is a feature-rich open source content management system built with a PHP framework. It comes with several built-in features that are fundamental to user and user role management, but its capabilities can be extended through its API.
What is Phire CMS?
Phire is a content management system as well as a publishing platform built for handling content for websites and web applications. It comes with basic features and functionality, enough to get you started. But you can opt to extend Phire's functionality using pre-written modules or ones you've developed yourself. You can also add several other features that are built into the app, like multiple site management and mobile access.
Additionally, Phire takes its stance on PHP seriously. They require at least PHP 5.2.6. That means it can't support anything less than that, such as PHP 4. It is fully compatible with a PHP 5.3.
Being an open source CMS, Phire welcomes feedback and criticisms from its community with open arms. Not to mention, suggestions and developments are always accepted. Anyone who wishes to contribute to the core code base is welcome to do so.
Should I Use Phire CMS?
Phire comes with basic features and functionality that are at par with industry standards. It provides support for extensions like themes and plugins, making it more convenient for you to develop your platform. Since it's user-friendly, you can enjoy extensive features even without the technical skills.
If you're looking to create a digitally competitive platform, Phire CMS should be a great choice. For starters, it is SEO-friendly and offers meta-content management. It is a multi-lingual platform that supports 12 languages. That means you can personalize content and reach more audiences. Best of all, it offers easy integration with popular video hosting sites like YouTube and Vimeo. Considering consumers' penchant for video content, this feature should drive traffic and perhaps even increase dwell time.