OpenCart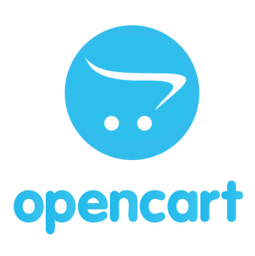 OpenCart is an open source content management system that serves as an eCommerce solution. It is a free shopping cart system written in PHP and HTML components and built with a MySQL database backend.
Why OpenCart?
For starters, OpenCart is a multi-lingual platform. It enables you to customize product names and other marketing materials in several languages. If you plan on launching an online shop in different countries, OpenCart can help you reach audiences better. But what makes it a great platform for eCommerce is its simple store management system.
Startups don't need to make a lot of changes to OpenCart's functionality as it already comes with the tools you need to get your online business up and running. On the other hand, as your business grows, you might have to hire a professional if you're not well-versed in programming languages. Eventually, you will have to extend the functionality of the platform to make the ever-expanding business processes simpler.
One of the biggest drawbacks of using OpenCart is having duplicate pages. A single page can have multiple URLs, and this affects the users as well as the SEO specialist's endeavors. OpenCart's order form is also another aspect that continues to draw some flak. On the other hand, these problems can be fixed by adding plug-ins, modules, etc.
Should I Use OpenCart?
You don't need to invest a lot to start using this CMS. That makes it perfect for startups. If you know nothing about programming languages, you will eventually have to hire a professional programmer to accommodate your business' growth. You certainly will have to install plug-ins, modules and other add-ons to expand your online platform. If you want to build a great online store, you should think about using this CMS.