Omeka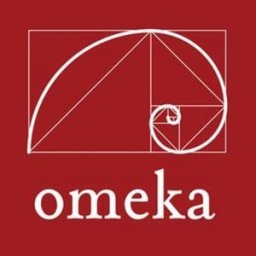 Omeka is a free open source tool for creating dynamic online exhibits. This content management system was created by George Mason University, enabling users to display digital exhibits or collections of images, text, and other multimedia files in a single seamless website.
What Is Omeka For?
This next-generation web publishing platform was designed for cultural institutions. This software can be used in archives, libraries, museums, and scholarly collections where there is a need to develop media-rich digital exhibits and online collections. It's also free.
With Omeka, institutions can create and collaborate on multiple websites where they can share their collections online, gather stories from visitors, build exhibits, and map photos. It is user-friendly, so anyone who doesn't have technical skills is welcome to give it a try.
Omeka has a diverse range of customizable themes and plugins available that allow you to extend the functionality of the websites. Each of the web design themes is fully-responsive, which means you can optimize how your platform looks in various screen sizes.
Should I Use Omeka?
To ensure that Omeka is the platform for you, find out how different professionals and the ones from your field are using it. Here's how professionals are using Omeka:
Scholars. They use Omeka to publish essays and compile primary source collections. They also use the platform to collaborate with other scholars in creating digital scholarships.
Museum Professionals. They build online galleries and share collections using Omeka to enhance their physical exhibits.
Librarians. Omeka functions as a publishing tool. Libraries use the platform to complement their online catalog. At times, they use it to launch digital exhibits.
Archivists. User-generated content can be compiled into digital archives. These collections can be displayed and shared through feeds.
Do you happen to be one of these professionals? If you are, then think about using Omeka. It has the tools you need to create a platform where you can publish and manage an inordinate amount of resources without breaking a sweat.