Mambo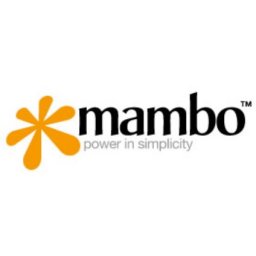 Suitable For:
Blog
Corporate Website
Landing Page
E-Commerce
Portal
Mambo: Is It Still Relevant?
Mambo is an award-winning content management system that has a full roster of features under its belt. It is written in PHP and JavaScript, and it uses MySQL as a database backend. Its last release was in 2008, and by then, all of its developers had started working on forks of the project like Joomla and MiaCMS.
What is Mambo?
Mambo is a powerful CMS. It's enough to satisfy the needs of the most demanding users. At the same time, it's simple enough for everyone to control, even those without technical skills. On the other hand, this CMS will no longer see future updates. That, you need to understand before using it for your website.
Despite that, Mambo is still being used worldwide to run government portals, eCommerce sites, online communities, corporate intranets and so much more. Here are a few reasons why it continues to be relevant today:
Easy to install. The installation process is pretty simple. You don't need to go through a complex set of procedures. With its web-based installer, you can set up Mambo in a matter of minutes.
Language management. Mambo is a multi-lingual platform that enables you to build a website for a global marketplace. You can download language packs to ensure that you're reaching target audiences effectively.
Customizable. Mambo is written in PHP, which is one of the best programming languages for web-based apps. This feature makes it highly flexible, allowing users to extend its functionality and make it an even powerful CMS.
Should I Use Mambo?
Keep in mind that no new features will be added to Mambo. However, you can always extend its functionality, and make it capable of competing with the most powerful platforms today. For such an endeavor, you need to know how to code, or you must have the budget to hire a professional to do it for you.
Though it may be older than several content management systems today, it can still keep up with some of the best. Best of all, you can leverage its full features for a fraction of the cost of newer and more popular platforms.