ImpressPages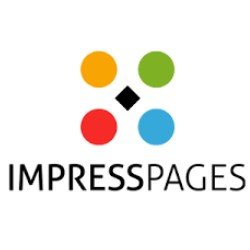 ImpressPages is an open source drag-and-drop content management system with a PHP framework. Both developers and content managers can use it to build high-quality online platforms with excellent content. There are several hundreds of business and personal websites created using ImpressPages, but no one would be able to tell that they were built using the same CMS.
Advantages of ImpressPages
Both programmers and content managers can benefit from ImpressPages. The advantages of using this platform are the following:
Open source. ImpressPages features a new MVC engine that comes with a globally-recognized PHP framework, which enables programmers to customize their online platform effortlessly. You can also create your own plugins and themes to suit the specific needs of your clients. Publish your creations online, and you can earn cash.
Themes and Plugins. An assortment of themes and plugins are available in the Marketplace. You can use them to customize your website and make content more engaging.
User-friendly interface. With inline editing and a drag-and-drop feature, you can work with complex websites even without the technical skills. Not to mention, with a user-friendly website layout and admin interface, you can easily build an online platform.
Multi-lingual. ImpressPages is engineered to be a multi-lingual platform. There's no need to use plugins to make the website suitable for international audiences.
Support. A vibrant community can give you a hand with your online endeavors. From there, you can access up-to-date and accurate user guides and tutorials.
Disadvantages of ImpressPages
Remember the following disadvantages of using ImpressPages when you're trying to choose the best platform for your website.
Lack of plugins and themes. Compared to other CMS platforms, ImpressPages has fewer themes and plugins available.
Lack of documentation. Though there are several video tutorials available in the online community, they don't cover all the cases.
Should I Use ImpressPages?
ImpressPages has an open source PHP framework, which allows programmers to code to their heart's content. If you enjoy having free rein in coding, then the lack of themes and plugins shouldn't bother you as you can create your own. But if you don't have such skills, you must be ready to invest in professional coders if you need more functionality.