Geeklog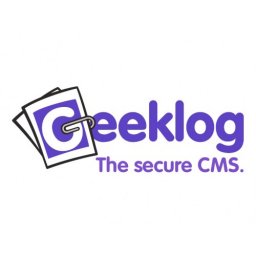 Geeklog is an open source application written in PHP. It can function as a weblog, a content management system, and a web portal. It supports some of the world's most advanced database systems, including MySQL, PostgreSQL, and Microsoft SQL Server.
What Is Geeklog For?
Geeklog is used to build and manage online communities. You can set up a dynamic website in a matter of minutes. This platform already comes with the necessary functionality you need to develop a content-rich blog, but you always can take it up a notch using a diverse range of add-on modules.
What Are Geeklog's Features?
This platform is designed for online communities. It supports comments, trackbacks, spam protection and other fundamental aspects that help you connect with audiences online. Geeklog allows you to give administrative privileges to several authors. You can even customize permission levels for each of the users.
Compared to several other blog engines, Geeklog offers more capabilities aside from the usual user-friendly interface. It features a user system that allows members of the community to register to your site and submit stories. With its block system, you can put up any content wherever you like.
Should I Use Geeklog?
Geeklog is a great choice if you want to create a content-rich website or a dynamic blog. You get all the tools you need to get started. Better yet, it has a plugin system that allows you to extend its capabilities. You don't even need to code new PHP. Add-ons enable you to come up with better URLs. It makes it easier to incorporate ad campaigns, social bookmarking tools and more. Not to mention, it's easy to install. If you have little to no programming skills, Geeklog should be a fine choice.