ExpressionEngine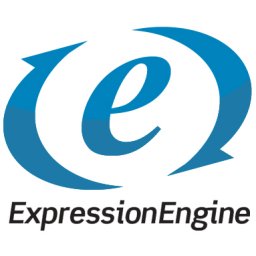 Suitable For:
Blog
Corporate Website
Landing Page
ExpressionEngine is a multi-purpose content management system framework that's written in PHP. It fits both small static sites and large content-rich portals. The CMS offers a way for administrators to manage their website without having to code, but it also comes with tools that professional developers and designers will find useful.
What is ExpressionEngine?
ExpressionEngine is a flexible and secure content management system that empowers without advanced programming skills to take control of their own websites. Learn more about the platform's features, and then decide if it can deliver what you need.
Self-hosted CMS. With ExpressionEngine, you can guarantee that you always own your content. As a self-hosted CMS, you can take content wherever you want it.
SEO-friendly. ExpressionEngine helps you optimize your online platform for search engines. It equips you with the right techniques that enable you to rank high on search engines. You don't even need to have plugins to carry out your SEO endeavors.
Fully-responsive design. You can develop mobile-friendly websites with ExpressionEngine's cutting-edge responsive design. This feature is designed to promote your platform and reach more audiences as it ensures your website looks great in all screen sizes. At the same time, it enables you to publish work from any device, desktops and smartphones included.
One-click updates. It's imperative that you use the latest features of the CMS to ensure that your website is always digitally competitive. With the new one-click update system, you can get the newest upgrades faster and easier.
Should I Use ExpressionEngine?
ExpressionEngine has been operating for over a decade. That should assure you that this CMS is equipped with proven and tested tools. With support from community members across the globe, you can ensure that it will continue to grow and flourish in the coming years and so will your website. It's not free, but a one-time purchase won't cost too much. If you can deal with the cost, then you can gain a powerful platform for building better websites.