JSDevs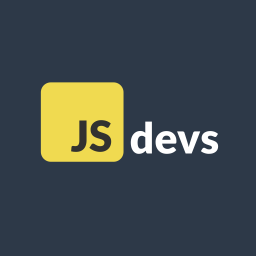 JSdevs is an online platform to hire top JavaScript engineers. You can hire experienced individual developers or get a dedicated software development team. JSdevs has a huge pool of dedicated developers experts in some of the most popular JavaScript frameworks and libraries. Our talented developers are experts in ReactJS, VueJS, React Native, NextJS, Nu
JSdevs is an online platform to hire top JavaScript engineers. You can hire experienced individual developers or get a dedicated software development team.
JSdevs has a huge pool of dedicated developers experts in some of the most popular JavaScript frameworks and libraries.
Our talented developers are experts in ReactJS, VueJS, React Native, NextJS, NuxtJS, TypeScript, AngularJS, Redux, Gatsby, ExpressJS, NestJS, MongoDB, Redis, PostgreSQL, mySQL, Laravel, PHP, Wordpress, Magento, Drupal, Docker,
Kubernetes
, Jenkins, Digital Ocean, AWS, Google Cloud, MERN Stack, MEAN Stack, MEVN Stack, JAM Stack and more.
JSdevs provides quality custom software development services from design & coding to deployment (
DevOps
) and even quality assurance services. JSdevs provide web design, web development, mobile application development and web based application development at a very affordable cost. JSdevs use agile software development approach to build quality software very cost-effectively and fast.
JSdevs also offer quick and reliable solutions to custom software and development related issues like bug fixes and feature completions in the form of Gigs.
Other services include UI/UX design, graphics design and digital marketing services.
Digital marketing services provided by JSdevs include Search Engine Optimization (SEO), Search Engine Marketing (SEM, PPC) and Content Marketing.
JSdevs also offer free consultations on how to choose the right technology stack.
Status:
Recently Launched
Where is your startup based?:
Pakistan
Category:
Cloud
StartUp
Web Development
Internet Marketing
Collaboration